Employee Safety Recognition Award: 11.26.2021
J&J Acoustics thanks you for your contributions to the J&J safety program!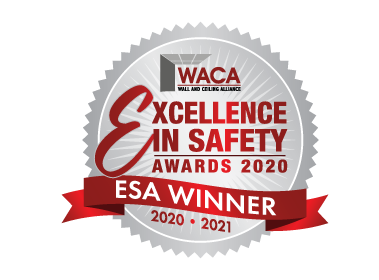 "Thinking and Working Safely" Award.
J&J Acoustics is proud to recognize Michael Relei for the employee safety recognition for the week.
Michael always wears his PPE and works hard to keep his area orderly, resulting in a safer and productive work environment. He works more efficiently by planning ahead of time and thinking of methods to reduce problems before they occur.