Employee Safety Recognition Award: 06.23.2023
J&J Acoustics thanks you for your contributions to the J&J safety program!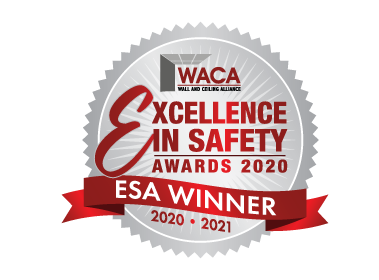 "Thinking and Working Safely" Award.
J&J Acoustics is proud to recognize Salvador Rivera for the employee safety recognition for the week. Salvador is a prime example of a safe construction worker, consistently prioritizing safety in every task he undertakes. With an unwavering commitment to following safety protocols and guidelines, he ensures that himself and his colleagues are protected from potential hazards on the job site.
Thank you for being a safety leader, Salvador Rivera!