Employee Safety Recognition Award: 3.03.2023
J&J Acoustics thanks you for your contributions to the J&J safety program!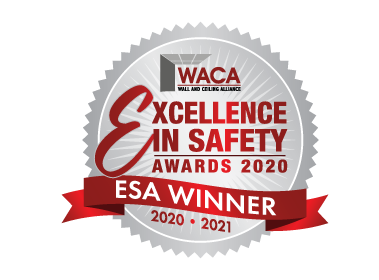 "Thinking and Working Safely" Award.
J&J Acoustics is proud to recognize Ronald Aguirre Escobar for the employee safety recognition for the week. Ronald is diligent about cleaning his scissor lift before and after he uses it to guarantee safe operation. He is extremely conscientious about keeping his work environment clean and clear of debris.
Thank you for being a safety leader, Ronald Aguirre Escobar!