Employee Safety Recognition Award: 07.28.2023
J&J Acoustics thanks you for your contributions to the J&J safety program!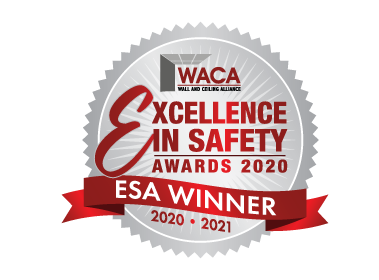 "Thinking and Working Safely" Award.
J&J Acoustics is proud to recognize Marcus Sahagun for the employee safety recognition for the week. Marcus is a remarkable example of a safe construction worker who is always on the lookout for potential hazards. With an exceptional focus on detail, he diligently examines equipment, tools, and work areas, carefully identifying and addressing potential hazards.
Thank you for being a safety leader, Marcus Sahagun!