Employee Safety Recognition Award: 07.07.2023
J&J Acoustics thanks you for your contributions to the J&J safety program!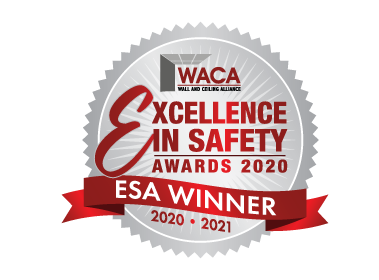 "Thinking and Working Safely" Award.
J&J Acoustics is proud to recognize Luis Alvarez for the employee safety recognition for the week. Luis is keenly aware of potential hazards and takes a proactive measures to mitigate risks, constantly promoting a culture of safety on the job site. His dedication to wearing appropriate personal protective equipment and encouraging others to do the same is unwavering.
Thank you for being a safety leader, Luis Alvarez!