Employee Safety Recognition Award: 5.13.2022
J&J Acoustics thanks you for your contributions to the J&J safety program!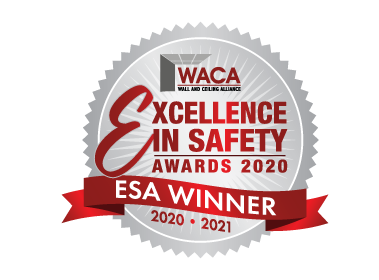 "Thinking and Working Safely" Award.
J&J Acoustics is proud to recognize Juan Torres for the employee safety recognition for the week.
Juan is constantly on the lookout for any potential hazards on the construction site. He also ensures that our materials are properly stored and clear of any pathways, and that housekeeping is prioritized.