Employee Safety Recognition Award: 07.21.2023
J&J Acoustics thanks you for your contributions to the J&J safety program!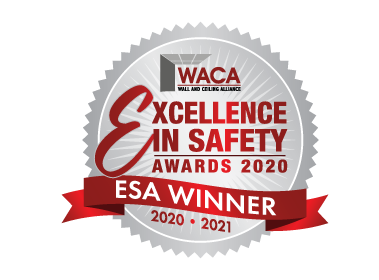 "Thinking and Working Safely" Award.
J&J Acoustics is proud to recognize Joseph Williams for the employee safety recognition for the week. Joseph is quick to identify and address any safety concerns, promptly reporting them to his foreman. Joseph's proactive approach and attention to detail make him a reliable and trusted member of the team.
Thank you for being a safety leader, Joseph Williams!