Employee Safety Recognition Award: 06.02.2023
J&J Acoustics thanks you for your contributions to the J&J safety program!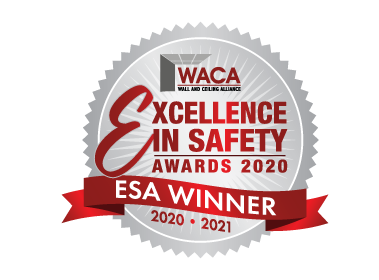 "Thinking and Working Safely" Award.
J&J Acoustics is proud to recognize Jose Reyes for the employee safety recognition for the week. Jose is an ambitious laborer with a forward-thinking mindset. He ensures that the crew has all the essential equipment and materials needed to accomplish their tasks safely and efficiently.
Thank you for being a safety leader, Jose Reyes!