Employee Safety Recognition Award: 08.25.2023
J&J Acoustics thanks you for your contributions to the J&J safety program!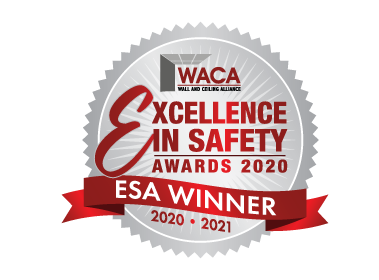 "Thinking and Working Safely" Award.
J&J Acoustics is proud to recognize Jaime Sandoval for the employee safety recognition for the week. Jaime understands that safety is not just a set of rules but a culture they cultivate on the job site. He double-check his safety gear, never cut corners, and encourage his team members to do the same. 
Thank you for being a safety leader, Jaime Sandoval!