Employee Safety Recognition Award: 10.15.2021
J&J Acoustics thanks you for your contributions to the J&J safety program!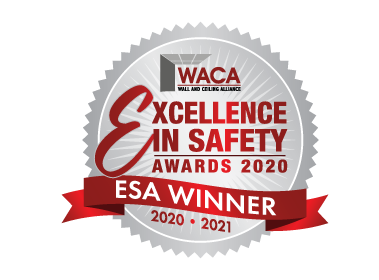 "Thinking and Working Safely" Award.
J&J Acoustics is proud to recognize Fidel Ortiz as the employee safety recognition for the week.
Fidel is a self-motivated individual who comes to work every day thinking about safety. He takes into account technical methods to reduce the fall hazard while also making his job assignment more efficient.