Employee Safety Recognition Award: 4.14.2022
J&J Acoustics thanks you for your contributions to the J&J safety program!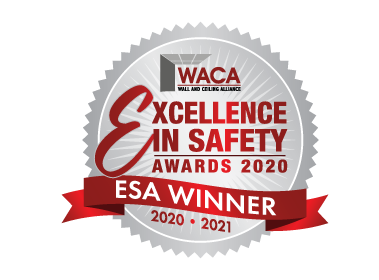 "Thinking and Working Safely" Award.
J&J Acoustics is proud to recognize Arturo Noriega for the employee safety recognition for the week.
When Arturo gets onto the construction sites every day, he has one common purpose: to complete the work safely. He also takes command in the morning by leading the group in stretching and flexing before beginning work.