Employee Safety Recognition Award: 3.31.2023
J&J Acoustics thanks you for your contributions to the J&J safety program!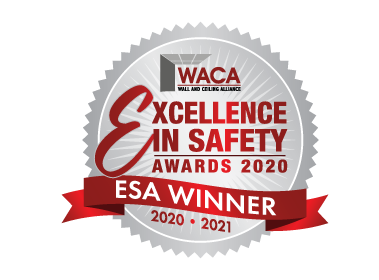 "Thinking and Working Safely" Award.
J&J Acoustics is proud to recognize Alejandro Gamez Barajas for the employee safety recognition for the week. Before beginning any work that involves fall protection, Alejandro gathers and inspects his equipment. Alejandro rises to the occasion when it comes to safety and production.
Thank you for being a safety leader, Alejandro Gamez Barajas!