Employee Safety Recognition Award: 2.23.2023
J&J Acoustics thanks you for your contributions to the J&J safety program!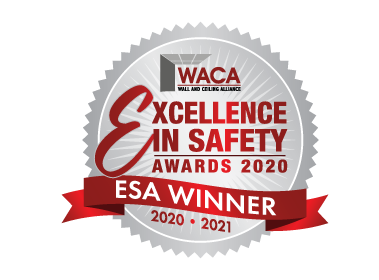 "Thinking and Working Safely" Award.
J&J Acoustics is proud to recognize Alberto Mendoza for the employee safety recognition for the week. Alberto takes charge by guiding the group in stretch and flex before starting work. He is a team player who comes to work every day with a positive attitude.
Thank you for being a safety leader, Alberto Mendoza!