Employee Safety Recognition Awards: 6.9.2021
J&J thanks you for your contributions to the J&J safety program!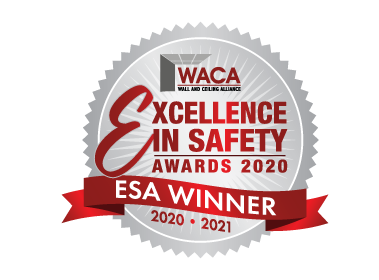 "Thinking and Working Safely" Award.
J&J Acoustics is proud to recognize Esau Cruz for the employee safety recognition for the week. Esau comes to work motivated while wearing his required PPE. He is always on the lookout for any safety hazards while on the job.