Employee Safety Recognition Awards: 3.9.2021
J&J thanks you for your contributions to the J&J safety program!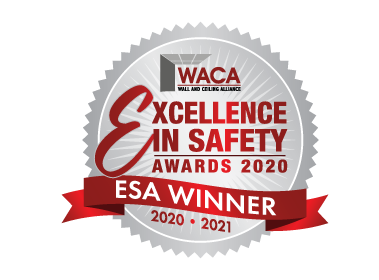 "Thinking and Working Safely" Award.
J&J Acoustics is proud to recognize Esteban Botello and Juan Hernandez for the employee safety recognition for the week.  They have exemplified professional performance while keeping safety and productivity in mind as leaders.  Every day they walk onto the construction site with one goal in mind – get the job done safely!
Esteban Botello
950 Market Project
Juan Hernandez
950 Market Project