Safety Leader for 2022
J&J Acoustics thanks you for your contributions to the J&J safety program!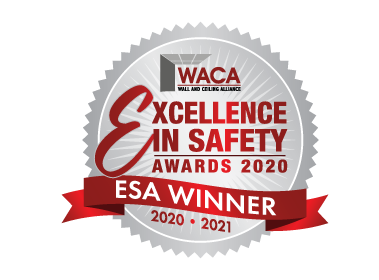 J&J Acoustics Employee Safety Recognition Program (ESR).
For the year 2021, J&J Acoustics profiled over 40 employees that exemplify our culture and safety program. They are given a safety award at their job site. At the end of the year, all the foremen and leads of J&J Acoustics review these safety winners and select the top four that will be the Face of Safety for 2022.
We are proud to announce the first winner!
Thank you and congratulations to Sal Garcia for your dedication to making safety a part of your everyday activities.
Safety Leader 2022
Sal Garcia